Often many industries have the requirements to transport their heavy equipment to a distant location. Most of the mining, forestry, and construction companies often seek such services from different professional transport companies.
Such transport company must possess the right equipment and necessary technology to deliver heavy equipment successfully. Usually, for any transport company delivering heavy cargo, safety is the top priority for them. If they commit a slight mistake then it may lead to a serious accident.
As the risks involved in such transporting heavy equipment are much higher as compared to other transports, the shipping cost is also expected to be significantly higher too.
Ship a Car, Inc. is one company that is in the business of shipping cars and can also offer the cheapest way to ship heavy equipment to your required destination.
Here is some information related to the shipping of heavy machinery and equipment that you should be aware of if you are looking for such services for your company.
Method
Shipping of heavy machinery/equipment is not a new thing as people have been transporting even earlier. Those companies that are interested to provide such a service need to bid their offer.
Most of these shipping companies have necessary facilities available with them to haul such heavy items and have got a reputation in the market. It is better to get a reference from their previous clients before discussing with them.
Container shipping
Most shipping companies offer their container for shipping such heavy equipment. However, often it is very difficult to accommodate complete machinery within a container hence they are first dismantled into parts and shipped.
The advantage of this method is that it will be easy to transport the equipment. However, it may increase the labor cost for dismantling and reassembling the machines.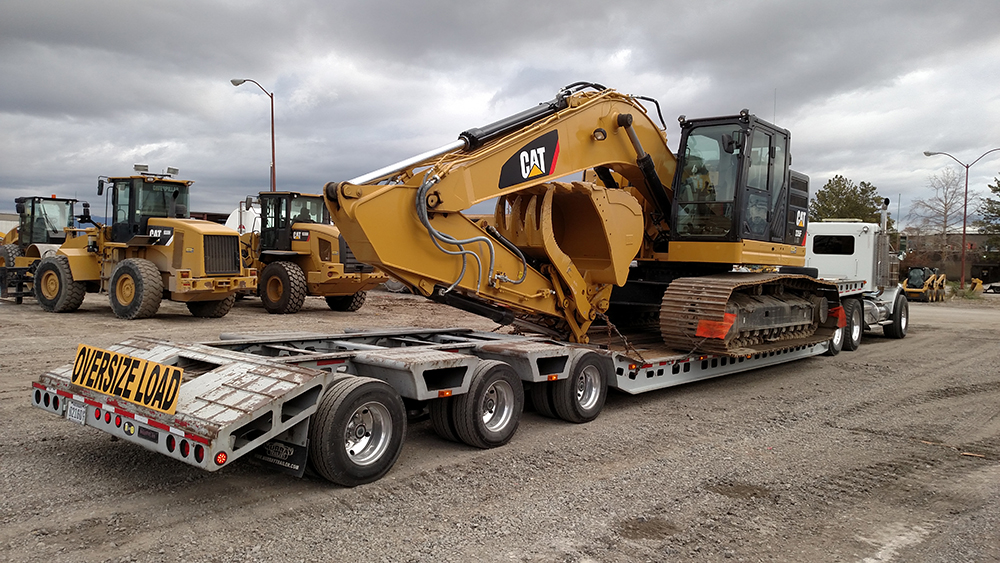 Lift−on or lift−off
Lift−on/Lift−off practice is used where a crane will simply lift the heavy equipment/machinery on the transport to save the labor cost. This is a simpler method however the crane used must be capable of lifting.
A similar crane will again be used at the destination to unload the equipment from the transport. A specially trained crane operator will be needed here to lift the machinery/equipment.
Roll−on or roll−off
If your equipment is wheeled then this roll−on/roll−off can be considered and your loading and unloading will become relatively simpler than lifting the equipment. This will not only save your time, but also labor cost in lifting the equipment.
Flat rack shipping
If you have a container that is a flat rack then it can solve your problem of stacking. A flat rack shipping container has no roof or sidewalls so that shipper can mount their heavy equipment onto a stackable surface of the container without any dimensional restrictions.
The downside is, your heavy machine shipment will remain open. However, you can reduce any risk of damage because of exposure, by either covering your machinery and equipment or by tarping carefully your shipment beforehand.